An Interview with Media Mogul, Linda Ikeji
Linda Ifeoma Ikeji is a woman that needs no introduction. By 2006, she was well on her way to conquering the online publishing space with her ground shaking blog, LindaIkejisblog.com. While blogging may be a normal concept in 2019, back in 2006 blogging was not considered a 'suitable' career choice most Africans. This infamous blog has transformed the way Africans, specifically, Nigerians consume entertainment news and has forever imprinted the Nigerian media ecosystem.
Lehlé Baldé caught up with her at her gorgeous home in Banana Island, Ikoyi Lagos where she opened up about how it all started,  her success, being a working mother, new business ventures and everything in between.
When you started blogging in 2006, you did so when blogging was still unfamiliar territory for many in Nigeria, what inspired you to start? 
Growing up I wanted to be a journalist, I applied for Mass communication In University but was placed in English. I have always had a passion for journalism and being the one to break the news. My role models at the time were AbikeDabiri, Frank Oliseh, FunmiIyanda. I realized then that my passion was to write and to be a news bearer. When I discovered blogging, I saw that it was the next best thing to journalism because it gives you a platform to put out something others can read and it was born from that. Before then, I was a columnist for magazines, writing strictly on fashion, modeling, and beauty because I had a background in modeling. When I started blogging, what was common at the time was personal blogs, where people talked about themselves and what was happening with their lives, there wasn't really any solid gossip blog.
I started my blog as a personal blog and that's why I named it Linda Ikeji. The blogging community was a small community and we all used to go to each other's blogs to comment with our names. I also discovered Paris Hilton which was the biggest blog in the US at the time and I started reading his blog and got obsessed with it and then I told myself, why can't I do something similar? So, I put gossip on my blog and the reaction to that news was more than I expected, people were far more interested in it more than the other things I had put on it. I normally would get 300 views on my stories but with the gossip news I got over 3000 views! I received 10 times more comments, my reach immediately went beyond my community of bloggers and I discovered this was what people want to read and hear! 
I went on to mix up the news with my personal gist and entertainment news and that increased the engagement with my blog. I realized this is really what I should be doing. One way I could get the news was to get the gossip tabloids and magazines in Nigeria like Encomium and City People. I would buy them, find interesting stories and put it on my blog and of course credit them.
When you started did you understand the commercial value of the Linda Ikeji blog? 
Absolutely not. It took me four years before I realized it was possible to make money from it. My passion for blogging kept me going. I had a business named 'Black book communications', which was my source of livelihood. I didn't think that blogging would make me money. Blogging was born out of passion, it was what I always wanted to do growing up. What kept me going were the comments I read and the people who were eagerly waiting to read new gossip news on my blog. It kept growing gradually from 20k to 30k visits and it was very exciting, It kept me going.  Then the next thing was when I was asked to send rate cards for adverts!
When did you realize the blog was successful, what was your light bulb moment? 
It was in 2012. I started making money in late 2010 which was a one-off. Early in 2011 was when I started making more money and advertisers started seeing my blog as a channel to advertise and the rest is history. I started having a few million in my account and that was the first time I ever had that much money in my account. I was hesitant about spending just in case the income stopped. I was apprehensive because it was all so new. A year after that, it tripled and in 2012, I was like "WHAT?!" Then I realized it was all going to get better going forward.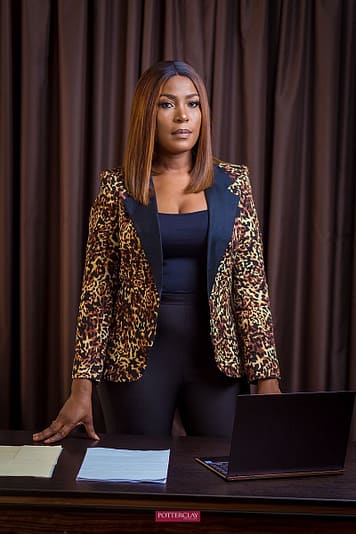 After Google, Facebook and Wikipedia, LindaIkeji.com is the most visited site in Nigeria. How does that make you feel? 
I never thought it would happen that way. It makes me feel good that after all these years, people are still interested in my blog. There has been a shift to Instagram and bloggers who started during my time have moved to Instagram too, but I'm still very fortunate to still have my dedicated followers and readers for over a decade. People say my readers have reduced, they only think so. The numbers are still as strong and I am overwhelmed with that. People have been loyal to my blog.
You have diversified the Linda Ikeji brand to TV and more recently Digital Marketing… are your career moves strategically filling a market gap or are your business moves ad-hoc? 
I think my ideas always come from my vision and where I see a need or where I think I will be successful. For years, a lot of Digital Marketing agencies contacted me when they wanted to run campaigns, etc. Some brands come directly to me and ask me to put content on not only my blog but other blogs as well, as kind of a PR/marketing agency.  We would always have to refer them to other agencies to do that because that was not our focus. Our focus was on blogging and creating amazing content.  Recently, someone approached my business to market their product on our platform. We gave him a budget and then he asked if we could give the budget for other blogs. We couldn't do that because we had a lot on our hands. We recommended a PR person but he wanted a Digital Agency instead. He went to do the job and he told me how much he paid. He then told me he thinks it would make sense for me to open my own agency, he told me all I needed to do was employ the experts and leverage on the name I have built. He became my first client and now Linda Ikeji digital Marketing agency has quite a number of clients.
I think my ideas always come from my vision and where I see a need or where I think I will be successful
You took many people by storm with your Linda Ikeji TV launch last year. Who is the average watcher of Linda Ikeji TV? Who are your subscribers? 
Surprisingly I thought we would have more customers living in the diaspora in comparison to people living in Nigeria, but that is not the case. The predominance of our subscriber base comes from Nigeria, then the US, the UK, Canada and Ghana. Our consistent subscribers are in their 30s and 40s. The younger ones are not as consistent in subscribing as the older ones but we are creating more youth-friendly content to for the millennials out there!
What has been the most viewed content on Linda Ikeji TV? 
Oyinbo wives of Lagos is the most viewed show. It is followed by Tonto Dike, then Gidi Girls then Toyin Abraham. I started thinking of a reality show I would like to watch. The Oyinbo wives came to me because my sister  Laura knows quite a number of them and is friends with some. I talked about putting them together and making a reality show about their lives.  They are quite dramatic in real life, and they are as real as what you see on the reality show. We will be auditioning for more reality shows soon, they are the most watched on our platforms. We are currently coming up with more shows and more controversial reality shows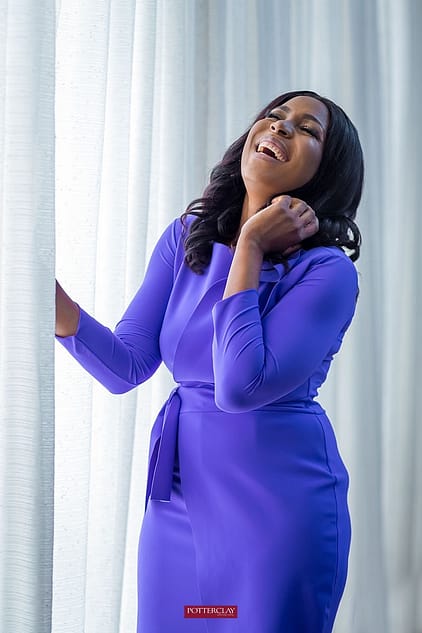 What made you decide to introduce the American style reality shows to Nigeria?
That's what people like watching, I wanted to do the Nigerian version of what has been tested and tried in other markets. I wanted to try something no one has done here. Something totally different. There are Iroko TV, Africa Magic and other platforms people can watch. I thought having reality shows would be different.
What other kinds of content do you have in the works? 
We are going to be doing documentaries on events like the Aluu 4, the Ogboni 6, events that have shaped the history and forecast of Nigeria. As well as docu-series on important historical events, incidents, people and things about Nigeria people don't know exist.
What is your process going from ideation to execution? Many people are full of ideas but those ideas never actualize... 
Once I think of something, I get experts on that topic, ask opinions and get details. After several strategy sessions, we build a team dedicated to executing. For example, we have a number of people who have traveled to the eastern part of the country to cover some stories on cultural events there for our docu-series. They use what they have to get good content and then come back to build it into what can be aired.
Question on Self-made celebrities: What advise do you have for entrepreneurs on staying consistent? 
One of the most difficult thing when pursuing success is patience. Something many don't have is the belief that something can be great. They get frustrated with things like failure, lack of support, lack of funds, trials upon trials and then give up. Five years in, they give up. Most people can't handle the challenges of entrepreneurship and later tell themselves: "this is not for me". One of the things I tell people is, you have to be patient because eventually, it will work it. It might take 5 years, it might take 10 years, it might take 15 years, it will happen.  Not so many people have the patience to get to that point. It took me 4 years to start making money; it took me 14 years to break out of the hustle. Patience is a virtue. You have to be consistent, you have to be hard working, you have to believe. If you are hardworking and don't believe in what you are doing and in God, you are wasting your time. Tell yourself "I am not doing this in vain,  there is absolutely no way God will not Bless me at the end of the day, I just have to be patient, I just have to continue doing what I am doing because I am heading somewhere and I will get there even if I can't see the end yet".
It's so sweet to watch you with your son Jaden. How have you balanced parenting and a very busy work schedule?  
I have a good support system; I have my family with me. Having a child is a dream come true for me. I have always wanted to be a Mom. Since I had my son, Jaden, I have moved my office to my house and work has been equally effective. Fortunately, my business has been online so I don't have to be there physically. I moved my meetings to my house or we talk on the phone. He is six months now but once he is 9 months old, we would go to the office every day. He is a big source of inspiration for me.
Your aura exudes strength, where does your inner strength come from? 
I think it's the kind of woman I am and my experiences growing up. I just wanted to be successful and not depend on anyone. I didn't want to chase any man. I wanted to leave my footprint. I wanted people to know I existed, I wasn't to matter, I wanted my work to matter, I wanted to have an impact and I can only do that through my work and not necessarily through my kind of husband or family.  It is through my work that people will remember me. It was important for me to find something I love and be good at it. I do a lot of motivational speaking and literature writing to encourage other people. I let them know it wasn't easy for me but here I am. I don't see myself as successful; I believe there is more success. Someone told me about writing a biography and I refused. I am not there yet. For me, the sky is only the starting point. I mentor young female entrepreneurs and help them with their businesses anyway that I can. We will have another meeting soon. I am passionate about women. I want more women to be financially independent.  I want them breaking the tables and have more opportunities for growth. I asked a man recently why 80% of his staff are men. He said men are the head of the family so they need the money more than the women; they need to provide for their wives and kids. I told him that in 2019, there are more women who now provide for the family. We are no more in the 60s and 70s where women are only concerned about being someone's wife. This generation is breaking boundaries and following their dreams, they have bills to pay and families to take care of also. 
At the start of your career, what things do you wish you would you have known? 
I don't pay attention to the negativity. It has helped me become what I am today. Your opinion doesn't matter as long as it's negative. I don't care what you think; I don't care how you think it. I believe I am being guided by God and the decisions I make whether wrong or right has brought me to where I am and I am good at where I am now. When I started blogging, they would call me derogative names, define my work, almost want me to feel inferior to them until I got the house I live in then the narrative changed. I don't allow negativity into my life, I don't allow negativity into my work, and no one should speak it into my life. I am glad I did not pay attention to nay-sayers because I would have stopped. I proudly call myself a blogger.
How do you see the growth of entrepreneurs in tech? 
It's growing. With what is happening now, I keep telling people there is no excuse being broke; there is no excuse not to be successful. Technology and social media have made things easy for us. Now, you have access to customers and clients and it depends on how you sell your products and services. Now you need to think. Earlier, you needed an extra effort in telling people what you are selling but now, there are platforms where people are and you can tell them about what you are selling. Are you putting out the right things or selling the right things? Technology has now made the world smaller. I can get things from different parts of the world faster than how it used to be. Entrepreneurs need to start thinking smarter, doing things right and finding the right channel to sell our products and services.
On managing relationships with clients, what's your advice? 
As a creative, I got a business manager to deal with it. If a customer has a bad experience with your brand, they will not come back. One of the best forms of advertising is word of mouth. Word of mouth is very powerful. Be wise about how to treat your clients. The customers are always right. The business has something to lose, not the client. For example, an agency comes to do business with me promising to pay me after a month and they don't pay as promised, we continue to the second month and the third month, it would seem right for me to call them out on my blog. Here is what will happen on the flip side, other agencies would avoid me because they don't want to be a victim of that behavior. They might not even know who the initial client is but I could miss potential clients because of that.
What are your top tips for success?
Hard Work: I know that is the most common thing people say, but that's the most important of it all. You have to work hard at whatever it is you want to do.
Patience:  That's something a lot of us lack, we give up on our way to success, because many don't believe in the process. You have to believe that ultimately, eventually (always remember the word "eventually") all things will work out. A lot of people just don't, halfway through the journey, mid-way through the journey, even when they are close to the destination they give-up, so patience is a virtue, patience is very important.
Faith: You have to have faith in the process, in what you do, in God, in yourself, and believe it's going to work out eventually. It's just like the saying, 'work without faith is just a waste of time'. You have to believe that your journey is going to end positively. You have to have faith because it is that faith keeps you going.
Surround yourself with positive people. Stay away from people who have nothing to say but destroy your dreams, people who don't believe in themselves will never believe in you and in their mind, if they feel they can't do it, you also cannot.  It's important to stay away from people who don't believe in you. You should run from people who have nothing good to say about anything. Surround yourself with successful people, so you can learn from them.
Find a role model. Find someone who has done so well in an industry that you are interested in, read about them, find out the things they did to get to where they are. If it's in the media, or acting, or whatever industry it is that you have a passion for, find somebody in that industry who has done tremendously well. If you can find them to mentor you, fine, if you can't find them directly, find out as much as you can about their journey and how they got to where they are so you can learn from them.
Read a lot if you can, I've read about all the richest people in the world and how they got to where they are, self-made people. Not people that inherited what they have, but people who struggled, people that went from nothing to something. For instance, my ultimate role model is Tyler Perry, I know people would expect me to say Oprah, but it's Tyler Perry because he went from been homeless to having a private jet and an island in 10 years. Learning about his journey makes me believe impossible is nothing, we have to believe that there is absolutely nothing you cannot do.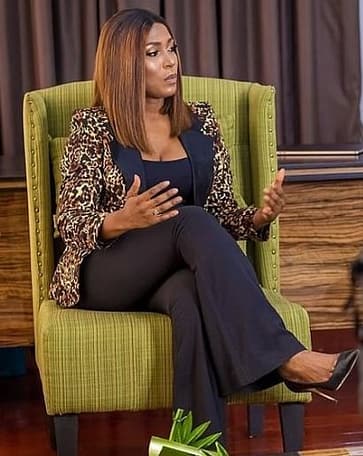 What can we expect from you in 2019?
Well, the blog has been there for 12 years, it's thriving and doing well, so currently my focus is on Linda Ikeji TV. For the digital agency, it's just new, I have my employees who are doing very great work there but my primary focus is the Linda Ikeji TV, the online platform that I launched last year. In 2019, expect to see amazing content and phenomenal pieces of work. This is the kind of content that you haven't seen on TV before. From unique documentaries, reality shows and very soon, blockbuster movies on the platform. There is so much I have working for 2019 TV content.
When it's all said and done, what will be the Linda Ikeji legacy?
When it's all said and done, people will know I was here, that's basically it.  I want people to know Linda Ikeji existed and she made an impact on society, the community and the world. And I hope that people will hear my story which is why I share it a lot. There is still so much that I'm going to say, there is still so much that has happened in my life that I'm going to share, and I hope people learn from. I think that the things that happened to me, happened for a reason because I'm not afraid to share and let people into my life and I hope that with my life and my story and experiences, people can learn from it and do better or do as great or as much as I have or even better.
I want to leave my footprint in the sands of time.
(This interview was done by Lehlé Baldé  in her  capacity as Editor of  Businessday's The CEO Magazine)